Building Luxury Kitchens
Has your kitchen seen better days? Fed up of that door that always falls off, missing or loose handles, the drawer that wont close or has fallen to bits, the appliances that are past their best but still work, so you just tolerate them and get on with it?
Look no further, kitchen too small? Does that cupboard or utility room just take up too much space? We can often remedy that and make for a much nicer family area, open plan, bright and fully functional . . .
From design to completion, we don't just fit a kitchen, we create your dream space.
Dundee Home Improvements are well experienced in delivering great kitchens for their clients and we offer a comprehensive kitchen fitting service at very competitive prices. We can help our clients choose a new kitchen and install it correctly. Free advice is on hand at all times.
Our client`s can be safe in the knowledge that their new dream kitchen will be installed by professionals, who are trained to the highest standard and always put the customer`s needs first.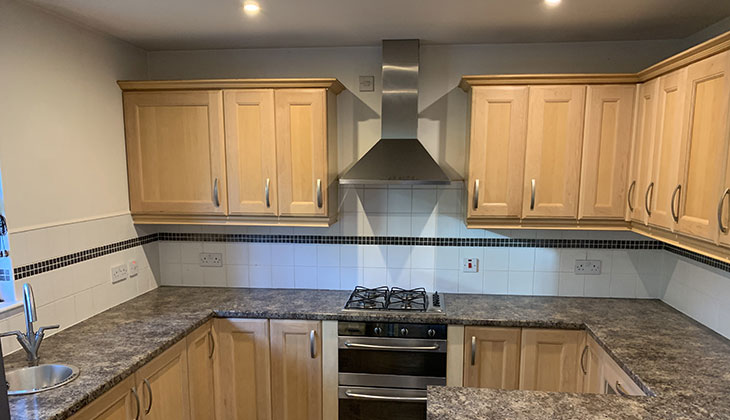 Our kitchen installation process:
Discuss and advise our client`s on the best possible options for their new kitchen.
Initial on-site visit to take measurements to insure the new kitchen will be fitted correctly.
Arrange a time to fit the kitchen that best suits the client.
After the job is done make sure we clean up after ourselves!
Customers satisfaction guaranteed.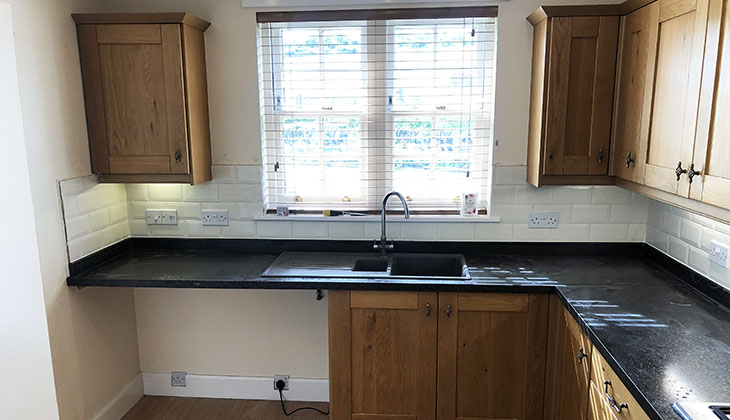 Full Service
We provide a full design and consultation service for your installation.
Pride in our Work
Our success is based on a very simple philosophy, complete customer satisfaction and immense pride in a job well done!
Many, many thanks for producing such a stunning, original kitchen for us. You have transformed our home entirely, thank you very much!
A Smith